Are you a business owner struggling to create content to market your business?
You have great products and services and you want to talk about them, but creating social media posts is always on the back burner.
You just can't commit hours to researching strategy, planning content, then creating and editing pieces for EVERY…SINGLE…PLATFORM!!!
My name is Callie, and I help independent business owners with content strategy and creation.
I have been a Virtual Assistant for almost a year, assisting clients with social media. I found there are a lot of generic tips for "going viral", making a lot of small businesses feel stressed when it comes to social media.
While I don't focus on gimmicky vanity metrics, I can create content to help you post your message consistently. I believe good marketing messages deserve to be heard by the right people.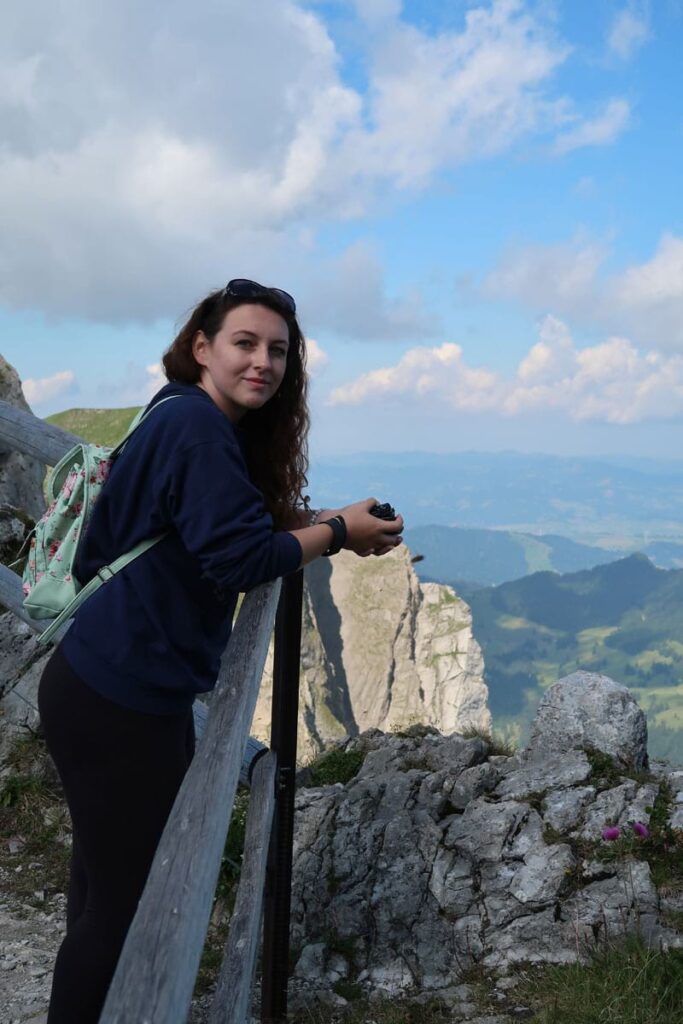 Here's what some of my clients had to say about the work I've done for them:
"Working with Callie has been a gift. Her ability to collaborate is exceptional, and her suggestions are on point. She is able to get to the core of the ideas I provide and by astutely interpreting my vision, provides professional, meaningful, and quality design work on a consistent basis. In addition to providing me with social media graphics posts well in advance of my deadlines, Callie has embraced any task that I ask of her such as creating infographic pieces from past material. Her ability to stay ahead of my targeted timelines allows me to relax and not worry about what might be coming up next."
Susan Ray
Founder of Susan Ray, VA
"Working with Callie was such a wonderful experience. She helped me by editing my podcast which offers listeners in-depth interviews with creators building paid online communities. Additionally, she wrote up show notes and even jumped into our shared Trello board to update me on the progress of podcast editing. She blew me away with her efficiency and ability to pull quotes and soundbites from the episodes as well as giving me ways to improve my social media presence. I highly recommend working with Callie on any project you have - if you need any visual content or audio editing, she's the best!"
Deb Schell
Creator of Find Calm Here
"Callisa has been invaluable in growing my business and launching a new product line. She significantly grew my revenue with her social media marketing plan, while allowing me to focus on my creative work and deliver value to my clients. I cannot imagine a time where her service would not pay for itself. She reached out at a time when I was hesitant to outsource any portion of my business, but I am so glad that I said yes! She is always eager to provide feedback and suggestions for ways to improve my digital marketing, or new avenues that I may want to explore. I could not recommend her more highly!"
Justin Fowler
Founder of Justin Fowler Art
Callisa was excellent to work with! I asked her to review a very long and detailed guide I had put together before sending it out to my email subscribers. She had a great eye for grammar and formatting inconsistencies, and provided recommendations for crucial information to include that I had missed. In addition, she was very pleasant to work with and provided quality work with a quick turnaround. I'm very thankful for her support and will look to hiring her again for future projects.
Leah Michelsen
Founder of Squashbucklers.com
I have known Callisa for many years, and have always appreciated her passion, honesty, and integrity. I inquired about the possibility of her making a set of videos for my company, ClarityCoach. Since I am based in Washington with a three-hour time difference from Florida, Callisa has made the effort to communicate in a timely manner. She has checked in for overall approval, and as she has gained confidence and trust, has worked more independently. After this experience, I intend to continue to work with her in the future on various projects for my company, and she has already brainstormed some new ideas and concepts for my marketing. I wholeheartedly recommend her, and she will be an asset to any individual or company that engages her services.
David Kobelin
Founder of ClarityCoach
Truth is, you can do it on your own, but it will cost you time that can be spent elsewhere.
You can learn how to do it yourself, but you can also choose to outsource to someone staying on top of the latest trends so that you can take the time to focus on your own zone of genius.
You can convince yourself you will catch up and get ahead, but there will never feel like there's enough hours in the day.
You could edit your podcast or YouTube video this weekend, or you can spend it relaxing carefree with your loved ones.
Ready to take your content to the next level?
Editing and Post Production:
Strategy and Content Creation:
Want to make sure I'm the right fit for you and your company?
Start with a free basic social media assessment! Fill out the intake form below and schedule a time to meet with me to assess your current social media.
No pressure to purchase, and you get to walk away with tips to improve your social media regardless if we continue to work together!